At the moment we have two classes in Fulwell at…
FULWELL METHODIST CHURCH
Dovedale Road
SR6 8LN
MONDAYS
6.30 p.m. - 8.00 p.m.
THURSDAYS
6.45 p.m. - 7.45 p.m.
Beginners are welcome at all our classes
The minimum starting age is 4yrs. There is no maximum starting age.
Initially, you can wear loose comfortable clothing, such as a top and track suit bottoms. Eventually you will need a Gi (karate suit) which can be purchased through the club.
Private lessons are available for those who wish for additional training.
We hold regular grading every three months for colour belts.
All instructors are experienced Black Belts and have full Criminal Records Bureau disclosures as part of our commitment to Child Protection.
If you wish to contact Sensei Williams for more information please use the
Contact
page.
You cannot train through words. You must learn through your body, enduring pain and anguish as you strive to discipline and polish yourself. You must believe that if others can do it, you can do it too.
Master Gichin Funakoshi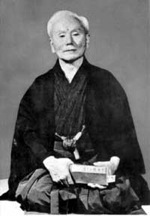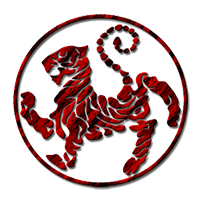 Our Association
English Karate Organisation
Our Club
Sunderland Ippon Ki Karate Club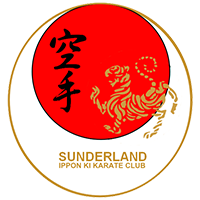 Self Defence • Focus • Confidence • Respect • Self-Discipline • Honour • Fitness
Stress Reduction • Achievement • Positive Family Safe Environment