Chief Instructor - Sensei Mark Williams (5th Dan)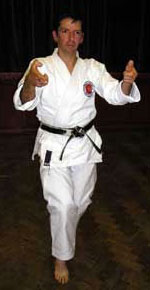 I started my Karate training under the late Sensei Colin Williams (7th Dan) Bukonkai Karate International (B.K.I).In Chester, where I gained my first and second Dan.
Over the years, I've had the privilege of training with some top British and Japanese instructors and have competed in many national and regional open championships, being placed on numerous occasions in both kumite and kata.
In 2004, I formed Sunderland Karate Central, wanting to simply teach traditional Shotokan karate to anyone who wanted to learn.
My goals are to maintain the traditional values of Shotokan karate whilst improving my own karate at the same time.
Through continued training, I have progressed through Dan grades and in 2013 achieved 5th Dan.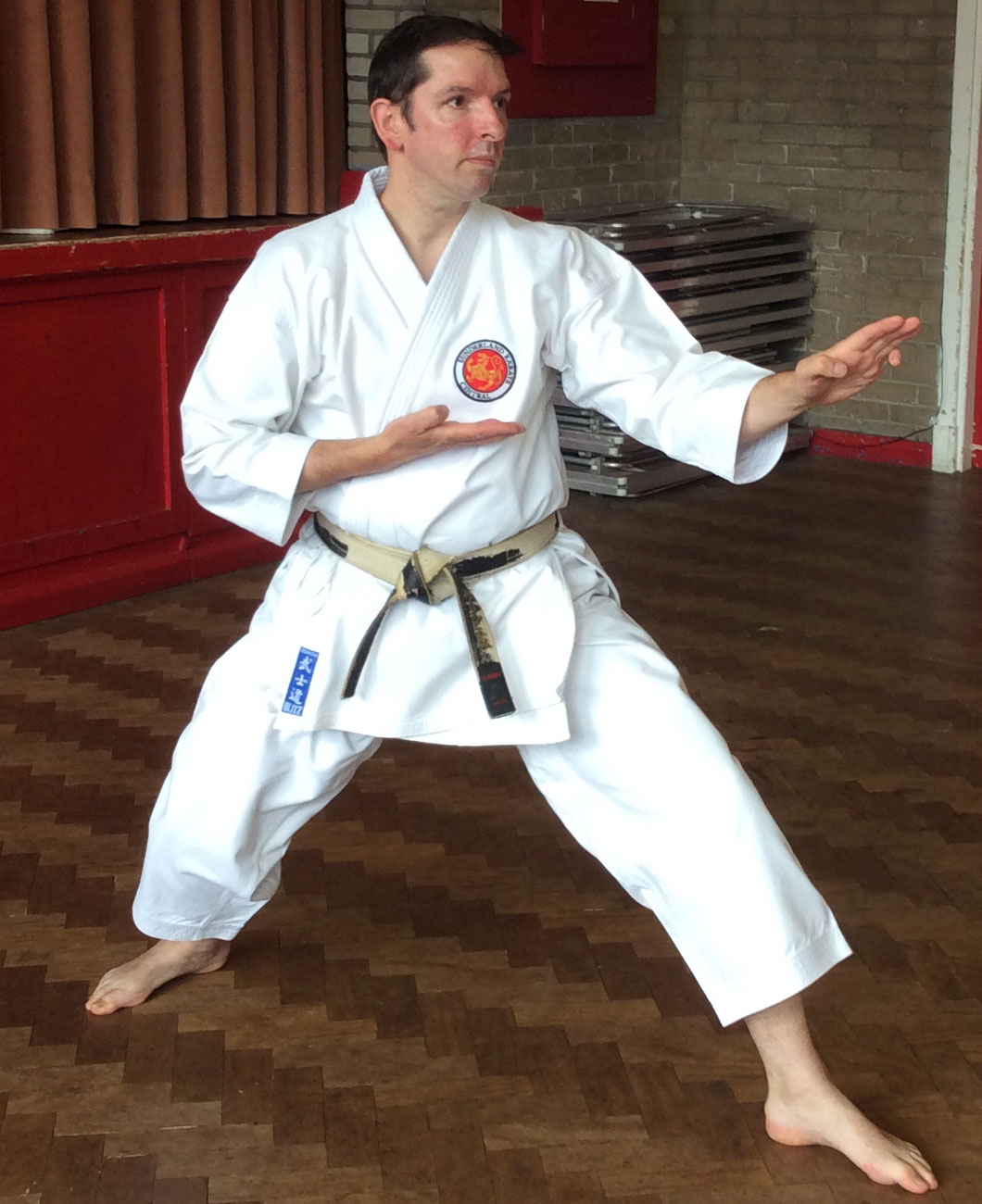 Sensei Scott Graham (3rd Dan)
I started my karate training in October 2003 under Sensei John Holdsworth (6th Dan) and Sensei Julie Nicholson (6th Dan) of the K.U.G.B. at Washington.

I started karate as one of my friend's son was being bullied at school and he did not want to go to a karate class on his own so I took him. As soon as I started training I was hooked.

I trained hard twice a week and gained my Shodan in June 2007. I continued to train and help instruct at the club. Due to personal reasons I decided to look for another karate organisation.

After a short while I found Sunderland Karate Central. I contacted Sensei Williams to ask if I could join his club. I was greeted with a friendly welcome from Sensei Williams and other students from the club and as soon as I joined I knew that I had found the right club, one which trained to a high standard.

I believe that my tuition under Sensei Williams has improved my standard of Karate.

In March 2015 Sensei Graham was promoted to 3rd Dan and became the assistant instructor of the S.K.C.
Sempai Matthew Williams (2nd Dan)
I first got involved in karate in 2008 with my Dad, Sensei Williams, Chief Instructor of Sunderland Karate Central.

I have competed in the previous three S.K.C. Championships, achieving top three positions each year.

On more than one occasion I have received the award of "Young Student of the Month" and after four years of dedicated training I passed my Black Belt in November 2012.

Over the next few years I would like to help out by passing on the skills I have learnt to other students in my club.

My main goal is to keep on improving my basic skills and I am looking forward to learning the Black Belt kata!

In November 2014 Matthews dedication was rewarded with promotion to 2nd Dan.
Sempai Jack Richards (2nd Dan Jnr.)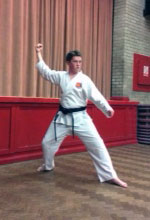 Information to follow
Sempai Hannah Williams (1st Dan)
I first got involved in karate in 2010 with my dad and my brother Matthew and trained on and off before starting to train regularly.
After four years of training, I passed my Black Belt in July 2016. I was really pleased to pass and am now working towards my 2nd Dan. In the previous three S.K.C championships I have competed and won some medals and trophies to go on our trophy shelf at home.
I enjoy teaching the younger students and it is great to see them progress. The atmosphere is friendly and we encourage each other to do our best and become better at karate. We all wait at the end of the month to see who has been awarded 'Young Student of the Month' and I have been lucky enough to win a few times.
Sempai Katelyn Hibbert (1st Dan Jnr.)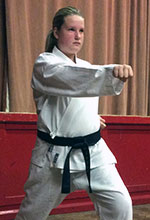 I joined KUGB at the age of 6. While I was there I trained with Sensei Andy Sherry, Frank Brennan, Garry Hartford and Billy Higgins. While at this club I managed to get up to a 1st Kyu.
I then moved to join Sunderland Karate Central. They all welcomed me with open arms and everyone was friendly and supportive.
In my time at Sunderland Karate Central I have achieved my 1st Dan and I am now working towards my 2nd Dan.
Everyone at Sunderland Karate Central is very supportive and welcoming, it is like a big family. Everyone helps each other achieve their goals and achievements. It is hard work but very rewarding and fun.
I love karate and my club.
Over the course of 365 days, we must make today's techniques better than yesterday's and tomorrow's better than today's. This is the true spirit of a Karate-ka.
Asai Sensei