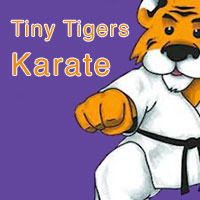 The Tiny Tigers classes are aimed at younger children as an introduction to karate. They progress at a more leisurely pace suited to their mental and physical abilities and there is a system of ongoing awards to reward effort and achievement.
Merit Badges
Sunderland Karate Central has introduced the merit badge scheme aimed at children from 5 to 7 years of age to help improve their karate practice.
The merit badge scheme provides your children with instant feedback on their progress, promotes discipline and respect, and boosts confidence.
Merit badges are instant reward for achieving short term goals based on basic techniques taken from the Sunderland Karate Central syllabus.
There will be regular assessments for the children. Those that pass will receive a certificate from the Chief Instructor, Sensei Williams, and a merit badge which can be sewn on to their karate suit.
Badges are available for skills such as :-
Agility, Flexibility, Strength, Co-ordination, Balance and a variety of basic Karate Techniques.
Example merit badges below ...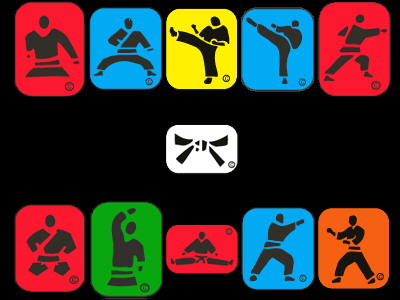 Karate aims to build character, improve human behavior, and cultivate modesty; it does not, however, guarantee it.
Yasuhiro Konishi (founder of Shindo Jinen-ryu Karate)